Payments for completed bookings are automatically deposited to your bank account. Your payment will be transferred to your bank account within 3-5 working days after completing a service.
Adding Bank Details to Account
If you haven't added your bank details to your Rover account, follow the steps below.

Web:
Visit the payments section of your account

here

.

Select

Add Bank Account.



Enter your bank account details and identification information.


Rover App:
1. Tap the More icon in the Rover app.




2. Tap Payments.

3. Select Manage Payout Methods.

4. Tap Add a bank account.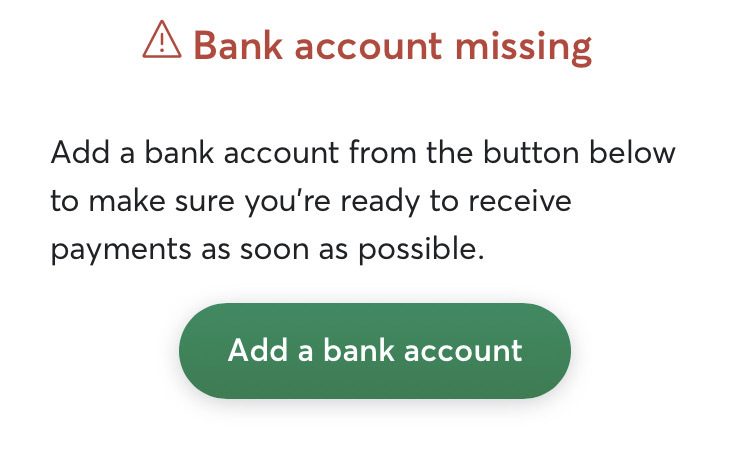 5. Enter your bank account details.

6. Once you've filled out the form, tap Submit.
Payout process

Two days after you complete a service, the funds will appear in the Rover Balance Processing Payments section of your dashboard account. Once that happens, our payment processor Stripe will automatically transfer the funds to your bank account via direct deposit. The timeline to reach your account will depend on your bank's processing times, but it goes from one to two business days.

When the funds are transferred to your bank, you'll see a 'Fulfilled' status on the Withdrawals tab of your payment history.

The fulfilment date indicates when Stripe initiated the transfer to your bank account. Most banks deposit these funds into your bank account as soon as they're received, but in some cases, it can take up to 5 business days to see the funds in your bank.

Important: Booking and getting paid through Rover is required per our Terms of Service. Never accept cash or checks as payment—this can expose you to fraud, get your account flagged for suspension, and make your stays and walks ineligible for the Rover Guarantee and dedicated support.
Have questions? We're here for you! Contact Rover Support at 08 05 11 87 47. Or, submit a help request by navigating to the bottom of any page in the Help Center and selecting Contact Support.
Related Articles