All sitters are required to complete identity verification through our verification partner, Onfido. To verify your identity, you'll be prompted to:
Upload a good quality, full-colour government-issued identification document (e.g. driver's licence (preferred document for processing), passport or National ID card). Note: The document must be a jpg or png (pdf files are not accepted) with a file size between 32kb and 10mb.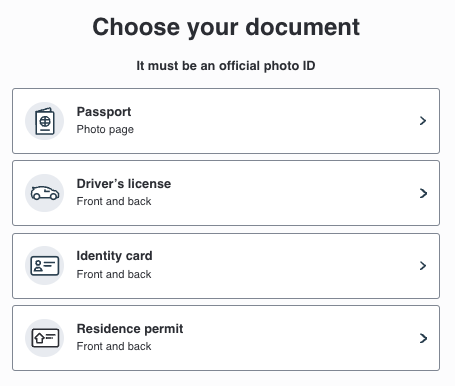 Take a photo of your face using your computer's or smartphone's camera, or upload a clear photo of your face from your computer or smartphone that was taken less than 24 hours ago.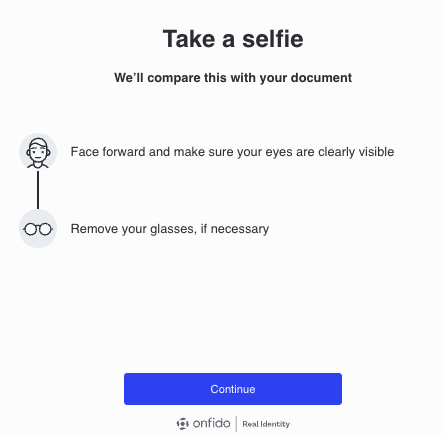 What to do if your ID verification fails?
The verification can fail for different reasons, please ensure your uploaded documents do not contain any of the following:
The document submitted is not one of the documents accepted. Note: A driver's licence is the preferred document for processing.

The document is expired

The document is partially covered or cut off

The document does not include a photo

The document isn't a jpg or png file with a file size between 32kb and 10mb

The photo or document is blurry or low resolution

You've significantly changed your appearance from the photo on your document

The photo includes more than one person (or animals!), or is not a clear passport-style headshot

The photo is highly edited.
If your document verification possibly failed for any of the above reasons, simply re-submit your documents, taking the guidelines above into account. Once your verification was successful, your sitter profile will be live and you'll be notified via email.
If you suspect that one of the following reasons caused the issue or you continue to experience difficulties, please get in touch with our Support Team at aide-fr@rover.com and we will be happy to assist you with the process:
Your profile name does not match the one on your document (first or last name)

Your date of birth doesn't match the one on your document or Rover profile